Schubert marathon planned for Radio 3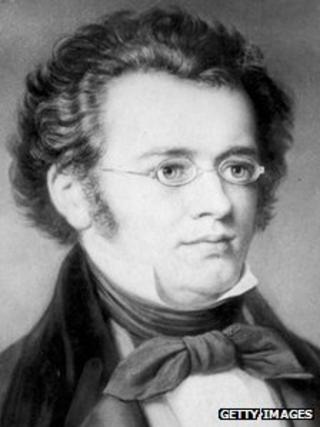 The 215th anniversary of Schubert's birth will be marked by Radio 3 in March with 200 hours of continuous broadcasting devoted to the composer.
The BBC station has pledged to play nothing but work by the prolific Austrian during its Spirit of Schubert season, which runs from 23 to 31 March.
It will include a performance of his unfinished Symphony D, D.708a, to be completed by scholar Brian Newbould.
The world premiere from Salford will be one of 24 live performances featured.
"I am delighted that BBC Radio 3 is uniquely able to dedicate our whole schedule to the celebration of a single composer," said controller Roger Wright.
"We hope that our exploration of every performable Schubert work across 200 hours of programming will bring new and old audiences together alike."
When Franz Schubert died in 1828 at the age of 31, he left a vast body of work in addition to incomplete works and scraps of workings.
His legacy will be explored during the season via discussions, documentaries and daily "salons" curated by classical music expert Graham Johnson.
Other highlights include Alfred Brendel, one of the world's leading "Schubertians" and the author of a poem called Schubert's Leg, talking about the composer's last three piano sonatas.
Essential Schubert, meanwhile, will see Sir John Tusa, Rabbi Julia Neuberger and others talking about their favourite Schubert music.
A different aspect of the composer's life will be explored in each day of a season, which begins with an "1815 Day" and ends with "The Final Year".
"Schubert and Friends", "Schubert the Wanderer" and "The Outdoors" form other subsections in what Roger Wright asserts will be eight days of "distinctive and engaging" broadcasting.