Berlin Film Festival to open with French period drama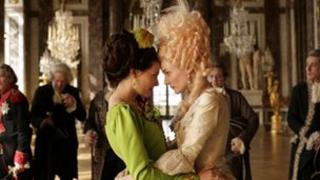 A historical drama set at the time of the French Revolution, starring Troy's Diane Kruger as Marie Antoinette, will launch the Berlin Film Festival later.
Directed by Benoit Jacquot, Farewell My Queen looks at the early days of the Revolution from the point of view of servants working at Versailles.
The film is one of 18 in contention for the Golden Bear, the event's top prize.
British director Mike Leigh chairs the jury at this year's festival, which runs until 19 February.
Actor Jake Gyllenhaal, actress Charlotte Gainsbourg and photographer turned film-maker Anton Corbijn join the 68-year-old on the panel.
Meryl Streep, Angelina Jolie and Bollywood star Shah Rukh Khan are among the celebrities expected in the German capital over the next 10 days.
Others include Billy Bob Thornton, whose latest directorial venture, Jayne Mansfield's Car, is featured in the official competition line-up.
Oscar hopeful Extremely Loud and Incredibly Close and Chinese war epic The Flowers of War will receive special out of competition screenings.
Last year's Golden Bear went to Iranian drama A Separation, hotly tipped to be named best foreign language film at the Oscars later this month.
That film's director, Asghar Farhadi, has been invited back this year to sit on the jury.