Spector victim's mother settles wrongful death case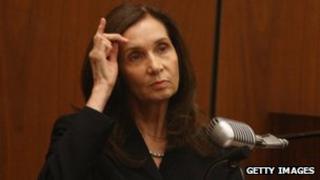 The mother of the actress Phil Spector murdered has settled a wrongful death case against the music producer, according to her lawyer.
Lana Clarkson was shot and killed at Spector's house nine years ago.
Lawyer John Taylor told the Los Angeles Times that his client, Donna Clarkson, was pleased and relieved to have settled the case.
Taylor said Spector had signed off the deal, the terms of which will remain confidential.
The 72-year-old was jailed for 15 years in 2009 after being found guilty of second-degree murder, with an additional four years for personal use of a gun.
Regarded as one of the most influential figures in pop music history, Spector worked with such artists as the Beatles, the Rolling Stones and the Righteous Brothers.
A TV film about Spector, starring Al Pacino as the producer and Helen Mirren as his lawyer Linda Kenney Baden, is currently being filmed.