Film-maker Zalman King dies at 70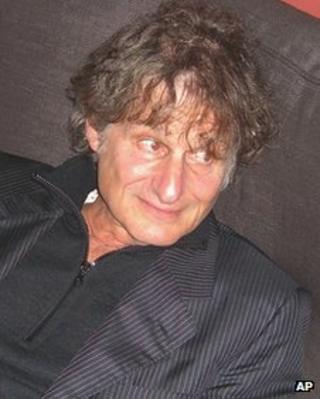 Film-maker Zalman King, best known for writing and producing the hit movie Nine and a Half Weeks, has died at the age of 70.
King's son-in-law Allison Burnett said he died on Friday at home in Santa Monica, California.
He had been after battling cancer for six years, Burnett said.
"Zalman was an extraordinary man and artist, more complex and humane than those who knew him only from afar could possibly imagine," he told Reuters.
Zalman's 1986 movie Nine and a Half Weeks became a big hit in many countries as well as the US and the UK. It stars Mickey Rourke and Kim Basinger in a torrid story of sexual obsession and manipulation.
Zalman then went on to make other erotic films such as Two Moon Junction in 1988 and Wild Orchid in 1989, also starring Mickey Rourke.
He was also known for the US TV movie and series Red Shoes Diaries.
Actor Charlie Sheen paid tribute to the late director on his Facebook page, saying "the world lost a brilliant and noble soul today".
King started his career on screen in the 1960s, starring alongside James Caan and Walter Koenig in an episode of Alfred Hitchcock Presents, before going on to play an attorney in television drama The Young Lawyers in the 70s.
He moved to working behind the cameras in the 1980s, using erotica as a central theme in his films.
Burnett said director Stanley Kubrick consulted King every night when filming Eyes Wide Shut, starring then husband and wife Tom Cruise and Nicole Kidman, because "he wanted to learn how to shoot eroticism".
Burnett also said King "had a singular vision, a unique vision, and very few film-makers in the advent of cinema have made a visual statement that undeniably belongs to them, a visual signature".
King is survived by wife Patricia Louisianna Knop, a screenwriter, and daughters Chloe King and Gillian Lefkowitz.