Watchmen comic book prequels planned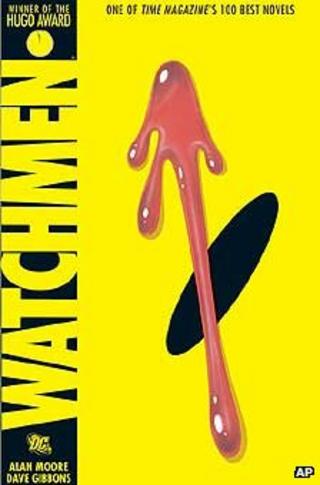 Seven comic book prequels based on the celebrated 1986 series Watchmen are to be produced by DC Comics - without the participation of its original creators.
Neither writer Alan Moore nor artist Dave Gibbons will be involved in the prequels, to be collectively referred to as Before Watchmen.
Set in an alternate version of 20th Century America, Watchmen told of a group of crime-fighting vigilantes.
A Hollywood film version, directed by Zack Snyder, was released in 2009.
Each prequel will focus on a different character or set of characters from the original series, which became the best-selling graphic novel of all time when published in a single collection.
It will mark the first time the likes of Rorschach, Doctor Manhattan, Nite Owl and Ozymandias will have been seen outside of its pages.
"It's our responsibility as publishers to find new ways to keep all of our characters relevant," said Dan DiDio and Jim Lee of DC Entertainment.
"After 25 years, the Watchmen are classic characters whose time has come for new stories to be told."
In a statement, Gibbons said the original series of Watchmen was "the complete story that Alan Moore and I wanted to tell".
"However, I appreciate DC's reasons for this initiative and the wish of the artists and writers involved to pay tribute to our work."
Fellow Englishman Moore was significantly less receptive, telling the New York Times he thought the venture "completely shameless".
"I tend to take this latest development as a kind of eager confirmation that they are still apparently dependent on ideas that I had 25 years ago," he said of the US comics giant.
The new series, named Before Watchmen, is scheduled to start in the summer.
One of the writers involved is J Michael Straczynski, the Bafta-nominated screenwriter of Clint Eastwood's 2008 film The Changeling.