George Michael to re-schedule UK tour following illness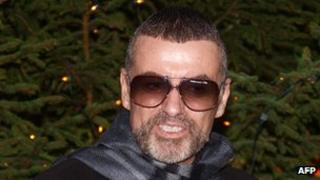 George Michael has told fans on Twitter he hopes to reschedule his cancelled 2011 tour dates for September this year.
The singer had to shelve 14 UK dates on the Symphonica tour late last year after he fell ill with pneumonia.
"Realistically, I can't see my vocal cords being ready till the summer," said Michael.
"But then I have to think about people losing out if they are on their summer hols. So, September seems most likely."
The singer has apologised for the delay.
"Sorry about that everyone. Rest assured I will use the time wisely. As in... working on improving the show, mixing the live tracks, finishing brand new tracks!"
Michael became seriously ill while in Austria and later revealed that his bout of pneumonia was "touch and go for a while" and was "the worst month of my life".
He said doctors at the General Hospital (AKH) in Vienna "spent three weeks keeping me alive, basically... I'm incredibly fortunate to be here".
Michael's Symphonica tour kicked off in August in Prague and had taken in countries including Denmark, Germany and Italy before he pulled out.