BBC iPlayer to launch on Sky later this year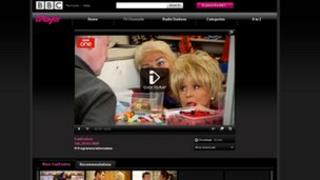 Up to five million Sky customers will be able to catch up on BBC programmes later this year when the iPlayer arrives on the satellite service.
The iPlayer will be available on Sky's Anytime+ service - where customers can catch up on Sky programmes - and is available to those with Sky Plus HD.
BBC director general Mark Thompson said the move "can only be fantastic news for audiences".
The project is due to launch later this year.
The BBC said Sky's plan to make Anytime+ available to customers, even if they didn't have Sky broadband, was "an important development" in helping bring the iPlayer to the satellite service.
It is understood that Sky only wanted the iPlayer made available to Sky broadband subscribers but that the BBC would not agree to this.
In a statement the corporation said: "A core BBC value is to reach all audiences on a universal basis."
"We are delighted that the addition of BBC iPlayer will allow Sky customers to enjoy the best of the BBC whenever they want," said Sky's chief executive Jeremy Darroch.
The BBC iPlayer launched in 2007 and offers audiences the chance to watch TV programmes for up to seven days after broadcast.
It is already available on many platforms, including Virgin Media, BT Vision, FreeSat, Freeview and hundreds of mobile phones and tablets.