The Help leads NAACP nominations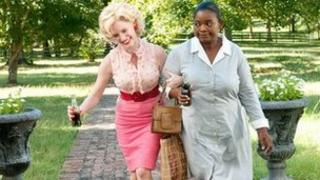 The Help has been nominated for eight prizes at this year's National Association for the Advancement of Coloured People's (NAACP) Image Awards.
The civil rights drama will vye against Jumping the Broom, Pariah, The First Grader and Tower Heist in the outstanding film category.
Medical drama Grey's Anatomy and football sitcom The Game ruled the TV categories with six nominations each.
The US awards show honours diversity in film, television, music and literature.
The Help, which is based on Kathryn Stockett's best-selling novel of the same name, has already won several honours in the early awards season.
The movie is expected to be a strong contender at the Academy Awards, which take place next month.
Octavia Spencer, who recently took home the Golden Globe for best supporting actress, received a nod in the same category, along with Bryce Dallas Howard and Cicely Tyson.
The film's director and writer, Tate Taylor, was nominated in both those categories and Emma Stone and Viola Davis, who both star in the film, were both nominated as best actress.
Eddie Murphy, Laurence Fishburne, Vin Diesel, Oliver Litondo and Laz Alonso complete the best actor category.
In the music categories, Beyonce and Jill Scott led the way with four nominations apiece.
Both artists will compete against Jennifer Hudson, Ledisi and Mary J. Blige in the outstanding female artist category.
Winners of the NAACP Awards will be announced on 17 February.