Miriam O'Reilly to leave the BBC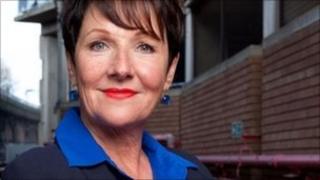 Ex-Countryfile presenter Miriam O'Reilly is to leave the BBC a year after she won an age discrimination case against the corporation.
The presenter won an employment tribunal last January after claiming she had been dropped from the show unfairly.
She is leaving the BBC one year into a three-year contract.
O'Reilly said she had chosen to move on to "work on other projects" including her charity, Women's Equality Network.
The presenter recently set up a charity to provide "peer to peer support for women facing discrimination in the workplace".
After the tribunal, O'Reilly was given a new role on Crimewatch Roadshow which aired last summer.
The presenter said she "had a rewarding time at the BBC over the last year".
A BBC spokesman said: "We would like to thank Miriam for her work on BBC television and radio. We wish her well in her new challenges but hope that there will be opportunities to work together again in the future."