Ian Rankin calls for tax break for new writers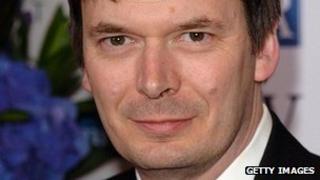 Scots author Ian Rankin has called for tax incentives to support new writers, it has been reported.
The Inspector Rebus author told The Guardian the UK should adopt a scheme similar to one employed in Ireland.
Under the Irish scheme, the first 40,000 euros (£33,000) of annual income earned by writers, composers or visual artists from the sale of their work is exempt from tax.
Rankin argued the tax break would help give new writers a start.
He suggested a solution is needed for today's industry, where publishers are less willing to take risks and invest in new talent.
"It's easier than ever to get your stuff seen by people, but it's harder than ever to make a living from it," he said.
"Look at the money that publishers are paying for new writers - less than they paid 20 years ago.
"They know first novels don't sell many copies and, if writers decide to sidestep the traditional publishing route and sell their stuff by themselves online, they're having to sell it for virtually nothing - 99p."
Rankin was speaking ahead of the First Fictions festival in Sussex, which celebrates and champions first novels, past and present.
A spokeswoman for the Treasury told the BBC the author's suggestion would be unworkable at present.
"Any new relief adds complexity to the tax system and could come at considerable cost to the Exchequer at a time when the government's priority is rebalancing the economy," she said.
"The government is working to make the tax system simpler to understand, and as part of this work has been engaged in an exercise to remove reliefs from the system."