French actress Denise Darcel dies at 87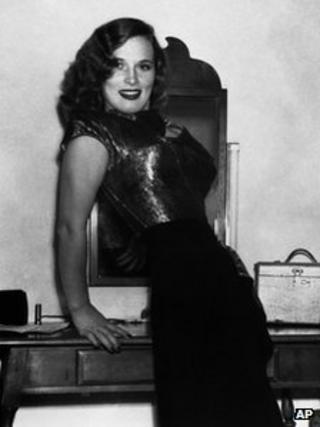 Denise Darcel, the French-born actress who starred opposite Burt Lancaster and Gary Cooper in 1954 movie Vera Cruz, has died aged 87.
Her son Craig said she died on 23 December in a Los Angeles hospital following complications from emergency surgery to repair a ruptured aneurysm.
Darcel moved to the US in 1947 and made her film debut in 1948 as a bar singer in To The Victor.
She is also survived by another son, Chris.
Darcel, who was born in Paris, went on to star in 1950s films such as Young Man With Ideas with Glenn Ford and Thunder in the Pines.
She also appeared in Battleground with Van Johnson, Tarzan and the Slave Girl with Lex Barker and Westward the Women with Robert Taylor.
Her last credited appearance was in 1963 television series Combat!