Downton Abbey topples EastEnders in Christmas ratings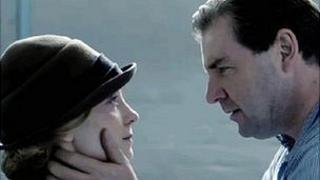 ITV1's Downton Abbey was the most watched TV programme at Christmas, final viewing figures have revealed.
Initial estimates, known as overnights, put EastEnders in the top slot and were reported widely on Boxing Day.
But confirmed figures compiled by Barb showed that Downton had 11.59 million viewers, compared to EastEnders' 11.33 million.
The final total varies because it includes those who recorded shows to watch later on PVR services.
However, it does not take into account viewers who tuned into repeats or who watched the programmes on the BBC iPlayer or ITV player, or other catch-up services.
The confirmed figures show the BBC's Doctor Who came third, with 10.77 million viewers, while ITV1's Coronation Street was close behind with 10.56 million.
Absolutely Fabulous, starring Jennifer Saunders and Joanna Lumley, was fifth with 9.07 million.
With EastEnders coming out top in "real time" on Christmas Day, there may be implications for ITV in terms of advertising - viewers watching a recorded version of Downton Abbey could have just skipped over the commercials.
Downton Abbey, created by Julian Fellowes, has been nominated for best drama at the National Television Awards, alongside Doctor Who, Waterloo Road and Merlin
Doctor Who, EastEnders and Emmerdale all have three nominations each.