Louvre experts 'quit over Leonardo da Vinci work'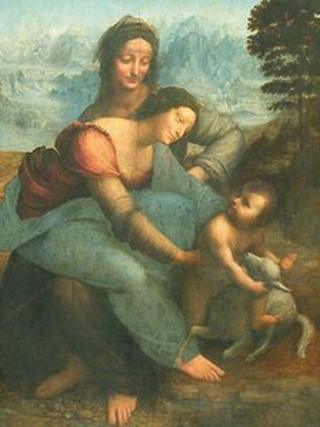 Two French art experts have quit The Louvre's advisory committee in a row over the restoration of a Leonardo da Vinci painting, according to reports.
Segolene Bergeon Langle and Jean-Pierre Cuzin resigned in protest over the cleaning of The Virgin and Child with Saint Anne, The Guardian said.
The pair claim the Paris gallery has over-cleaned the 500-year-old masterpiece.
They argue it has left the work with a brightness the artist never intended.
Bergeon Langle, who is regarded as the country's national authority on restoring paintings, was once director of conservation for all of France's national museums.
She told the Guardian: "I can confirm that I have resigned from the international consultative committee, but my reasons I am reserving for a meeting with the president-director of the Louvre, Henri Loyrette."
Cuzin, the Louvre's former head of paintings, declined to comment beyond confirming his resignation.
It is understood the restoration of the Leonardo painting has divided the gallery's international advisory committee between those who believe the painting is now too bright and those who regard the cleaning as moderate.
The Louvre defended its cleaning process, telling the Guardian: "Rarely has a restoration been as well prepared, discussed and effected, and never will it have benefited from such effective techniques."
The BBC was unable to contact The Louvre for further comment.