Diary of a Wimpy Kid author in zombie battle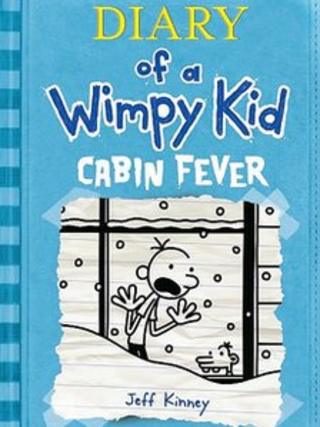 The author of the Diary of a Wimpy Kid books is suing a comic book publisher he claims has infringed his copyright.
Jeff Kinney and his company, Wimpy Kid Inc, claim Antarctic Press's Diary of a Zombie Kid is "substantially similar" to his popular series.
Diary of a Zombie Kid, they allege, is "intended to confuse the public into believing that defendant's books are addition to such series".
The Wimpy Kid books have been a huge hit since they first appeared in 2007.
The six instalments, including current edition Cabin Fever, have sold more than 50 million copies.
Presented in a handwritten font - with Kinney's trademark cartoons - the books tell of schoolboy Greg Heffley and his flawed family, including brothers Manny and Rodrick.
Kinney's legal action was filed on Tuesday in the US District Court in Boston and seeks triple damages, legal fees and profits from Diary of a Zombie Kid.
As well as citing alleged similarities between the two main protagonists, court documents also claim copyright infringement extends to its artwork and font.
Antarctic publisher Joe Dunn told the Boston Herald he was aware of the legal action but could not talk about it.
Dunn's lawyer, William Maguire, said they "will be answering the complaint promptly".
Cabin Fever, published in November, recently became the UK's fastest-selling novel of 2011 after selling 81,656 copies in its first four days.
Two films have been made based on Kinney's books. The second - Diary of a Wimpy Kid: Rodrick Rules - was released in the UK in May.