Ofcom warns over radio language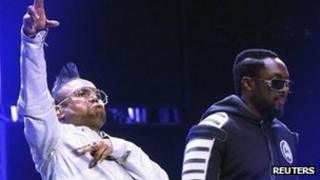 Ofcom has issued new guidance to radio stations over the use of offensive language following a number of breaches of the media regulator's code.
The guidance covers language in songs, live radio and comedy content.
Ofcom warned that listeners "do not expect to hear strong language during the day on radio" even if children are unlikely to be listening.
In October, London's OnFM was censured for playing a Fatboy Slim track containing 41 swear words at 07:30 GMT.
The media watchdog also warned stations that children must be protected from songs with drugs and sex references.
"Radio broadcasters should avoid broadcasting lyrics that clearly focus on the taking of drugs, sexual acts or behaviour, or convey a clearly sexualised theme, when children are particularly likely to be listening," it said.
The use of offensive language in the earshot of youngsters had "frequently been the focus of complaints", Ofcom said.
It added that children were most likely to be listening from 06:00 - 09:00 GMT and 15:00 - 19:00 GMT on weekdays during term time.
At weekends and during school holidays, they were most likely to be listening from 06:00 - 19:00 GMT.
In May, BBC Radio 1 broadcast a Black Eyed Peas concert starting at 19:50 during the station's Big Weekend in Carlisle which featured a number of expletives.
But Ofcom ruled the BBC was not in breach in this case.
It found the BBC had taken compliance measures before the event to prevent the broadcast of the most offensive language and had issued warnings during the coverage.