X-Men Origins: Wolverine pirate jailed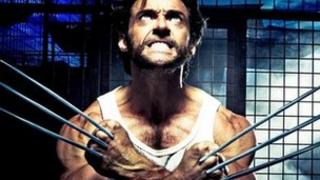 A New York man has been sentenced to a year in federal prison for leaking 2009 film X-Men Origins: Wolverine online, a month before its release.
Gilberto Sanchez, 49, who has a previous conviction for a similar offence, pleaded guilty in March to uploading a copyrighted work being prepared for commercial release.
Green screen and wires attached to actors were still visible in the copy.
Prosecutors said it had been downloaded hundreds of thousands of times.
Sanchez admitted uploading a "workprint" copy and publicising the upload on two websites.
The judge also sentenced him to a year of supervised release and imposed a number of restrictions on his computer use.
Speaking in April 2009 while promoting the film, Hugh Jackman - who played the title role - said the leak had left him "heartbroken".
The working version was akin to a "Ferrari without a paint job", he said.
"There's no doubt it's very disappointing. Obviously people are seeing an unfinished film."
Fox News website columnist Roger Friedman lost his job after posting an online review based on an illegally downloaded copy of the film.
Fox News said the company and Friedman "mutually agreed to part ways immediately" describing his behaviour as "reprehensible".