BBC short story prize to go global for Olympic year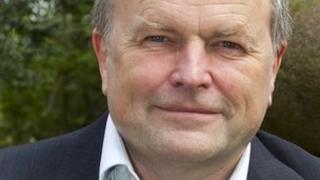 Next year's BBC short story award is to be opened out to international writers to mark Olympic year.
The £15,000 prize will be open to authors from anywhere in the world who have been published in the UK.
A panel chaired by Clive Anderson will decide the winner, to be announced on Radio 4's Front Row, from a shortlist of 10 rather than the usual five.
He said short stories could "combine the structure of a good joke with the impact of a miniature masterpiece".
Each of the 10 shortlisted stories will be broadcast on Radio 4 over two weeks in the run-up to the announcement of a winner.
Radio 4 controller Gwyneth Williams said next year's prize would celebrate "the best of writing around the world in English" and would attract entries from "some of the greatest exponents of the form".
Stories must be either unpublished, or published after 1 March 2011.
The closing date for entries in the competition, run in association with the Booktrust charity, is 27 February.
Scottish Book Trust will also be running short story workshops in Edinburgh during the festival season.
The BBC National Short Story Award, which will return in 2013, was launched in 2006 and is open to writers who are resident in the UK.
Canadian David Wilson, who triumphed earlier this year with The Dead Roads - the tale of a highly-charged road trip - said his success in the competition was "the push I needed to get my work noticed".
He said that, among other things, it had provided "that very rare and quintessential gift for a writer - reassurance that we might just be doing something right".
Previous winners include James Lasdun, Julian Gough and Clare Wigfall.