Tom Hooper rejects 3D for Les Miserables movie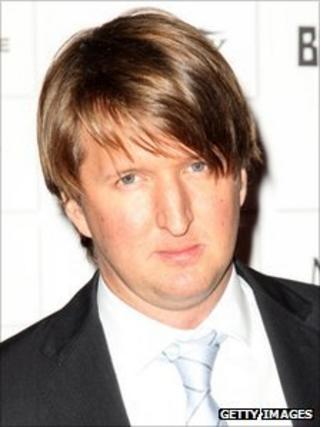 The big screen version of the hit musical Les Miserables will be shot in 2D, its director Tom Hooper has confirmed.
The Oscar-winning director of the King's Speech said he had been "very tempted" to use 3D.
But he worried that some people might "physically struggle" with the format.
Starring Hugh Jackman and Russell Crowe, the movie begins shooting in March with an initial release date set for December 2012.
Crowe will play police inspector Javert opposite Jackman's ex-convict Jean Valjean in the musical, based on Victor Hugo's epic French novel.
Hooper's "dream cast" also includes Anne Hathaway as Fantine, and Eddie Redmayne - who appears in My Week With Marilyn - as student Marius.
King's Speech stars Geoffrey Rush and Helena Bonham Carter are also said to be attached to the project.
Speculation that Les Miserables might shoot in 3D has been swirling around for several months.
"I can definitely announce it's good old-fashioned 2D," Hooper told the BBC at the British Independent Film Awards.
"I did test 3D and I was very tempted - I think it is a very interesting new form."
The director said his decision was informed by a desire to make a film that would "connect with everyone".
"One of the things I'm most proud of with The King's Speech is how it managed to do that, whether you're eight or 80 years old.
"So I slightly worry with 3D that some people will physically struggle with it. If you have a certain type of eyesight it can be more demanding than watching a normal movie.
"With a two-and-a-half hour film, I didn't want to make something that anyone might think 'That's not for me, because I don't like the medium'.
"I wanted to make a film that would touch everyone. I believe the story is so strong, 3D is not essential."
Hooper added that the casting of Eponine and Cosette would be announced soon.
"I've never done a film where big star actors are as obsessed with being in it as this!" he said.