The Southbank Show to be revived on Sky Arts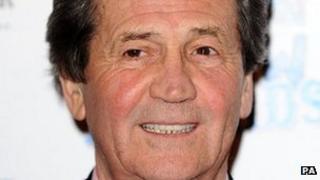 Broadcaster Melvyn Bragg is to bring back long-running arts programme The South Bank Show for Sky Arts next year, it has been announced.
The former ITV programme came to an end last year when Lord Bragg stepped down as the network's arts editor.
"I'm chuffed to bits that the South Bank Show is back in town," Lord Bragg said, who will front six programmes.
The show's relationship with Sky started when the channel agreed to broadcast the annual South Bank Awards.
It has also screened archive editions of the show, featuring Ken Dodd, Sir Alec Guinness and The Smiths.
Lord Bragg has hosted The South Bank Show since its launch in January 1978.
"I very much wanted to continue to make The South Bank Show and I'm delighted that Sky Arts has given me the chance to do that," he said.
The programmes will "once again focus on the works of the greatest living practitioners across the spectrum of the arts and culture", Sky said.
The flagship show has featured a wide variety of subjects, among them Germaine Greer, Gerald Scarfe, Sir Harold Pinter and Sir Paul McCartney.
Lord Bragg added that he was thinking about sticking with the show's original signature tune, composed by Andrew Lloyd Webber, saying that it would be hard to beat.