Don DeVito, Bob Dylan album producer, dies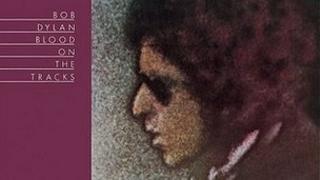 Grammy-winning music executive Don DeVito, who produced Bob Dylan albums Blood on the Tracks and Desire has died aged 72.
In a statement, Columbia Records said DeVito had suffered from prostate cancer for the past 16 years.
During his career, the producer worked with many other artists including Bruce Springsteen, Billy Joel and Aerosmith.
The Recording Academy said DeVito was "a multifaceted talent" who "made a lasting impact on our industry".
DeVito spent his entire career at Columbia Records after starting off as a trainee at CBS Records - which later became Columbia - and went on to become one of the label's most influential executives and producers.
He helped to create albums that would become a part of music history including Dylan's 1976 album Desire, 1978's Street-Legal and two live albums, Hard Rain and At Budokan.
The producer, who retired four years ago, won a Grammy in 1989 for his work on Folkways - A Vision Shared: A Tribute to Woody Guthrie And Leadbelly.
He is survived by his wife Carolyn and two children, Marissa and James.