Julie Delpy to direct Joe Strummer biopic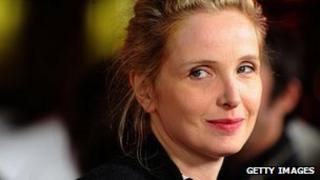 Actress and director Julie Delpy is to make a biopic of late Clash frontman Joe Strummer called The Right Profile, according to trade magazine Variety.
The title is named after the song which appeared on The Clash's 1979 album, London Calling.
Variety says the film will focus on Strummer's planned disappearance from public life in 1982. He died in 2002.
Delpy has just finished filming 2 Days in New York with Chris Rock, who plays her love interest.
She found fame in films Before Sunrise and Killing Zoe.
In 2007, she wrote, directed and starred in 2 Days in Paris.
Strummer, born John Mellor, formed The Clash in the 1970s. Along with the Sex Pistols, they were leading figureheads of London's punk rock scene.
But the band also incorporated sounds as diverse as reggae and funk.
Politically aware, The Clash became known as champions of left-wing causes and for their inflammatory, intelligent songs such as London Calling and White Riot.
They called their 1980 album Sandinista, after the left-wing guerrilla movement in Nicaragua.
Strummer led the band until it broke up in 1986. He went on to form The Mescaleros in 1999 which he led until his death from heart failure in 2002, at the age of 50.
Following his death, his wife Lucinda set up Strummerville - a music trust aimed at providing young musicians with things like rehearsal spaces and the use of recording studios.