Hilary Mantel reveals plans for Wolf Hall trilogy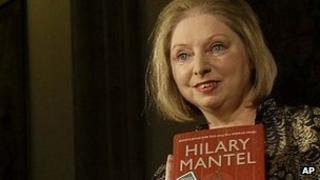 Just days after the sequel to Hilary Mantel's Booker Prize-winning novel Wolf Hall was announced, the author has revealed plans for a third instalment.
The writer told the Guardian newspaper the third book would be called The Mirror And The Light, the title she originally chose for the second novel.
She has already started the first sequel, Bring Up the Bodies, which will focus on the downfall of Anne Boleyn.
Publishers Fourth Estate say that book will be released in May 2012.
Wolf Hall followed the life of Thomas Cromwell from his impoverished beginnings as the son of a violent blacksmith, to his meteoric rise in the court of King Henry VIII.
The Mirror And The Light will continue the statesman's story until his execution in 1540.
The author said that initially she had not envisioned a trilogy because "I thought the difficulties of carrying the back story into a third novel would be too great".
She added: "But all my thinking changed in the last month; it shows how hard it is to make predictions about how a novel will evolve."
Bring up the Bodies will be shorter than the 672-page Wolf Hall, Mantel added.
"It's shorter, more concentrated, covering the action of a few months in close focus.
"If you read 20 different historians on Anne's fall you will get 20 different versions. I can't add to them, but I can try to convey to the reader what it might have been like to be caught up in those events. Thomas Cromwell remains a work in progress."
Mantel was awarded the Booker prize for Wolf Hall in 2009.
At the time the panel of judges described the book as "an extraordinary piece of story-telling". The book was also awarded the Walter Scott Prize for historical fiction.