Tabloids accused of blackmail in Leveson inquiry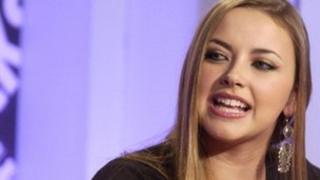 This round-up of Thursday's main media stories reports on further criticism of the tabloids at the Leveson Inquiry.
The British tabloids were accused of misdemeanours including "blackmail, intrusion, harassment, hounding… and bullying" by a barrister representing victims of their behaviour at the Leveson inquiry into press standards, reports the Guardian. It says: "In a detailed and, at times, devastating attack on the popular press which lasted over three hours, David Sherborne QC told the inquiry those practices were 'systemic, flagrant and deeply entrenched'."
Kate McCann was left feeling "mentally raped" after the News of the World published the private diary she had been keeping for her missing daughter, the Leveson inquiry into press standards heard yesterday, reports the Daily Telegraph.
Google has launched an online music store in the US, which will allow devices running its Android software to buy, store and stream MP3 files, reports BBC News. EMI, Sony Music Entertainment, Universal and 23 independent labels are providing content to create a library of 13 million songs. The service poses a challenge to Apple's dominance of the sector.
Car allowances for new BBC senior managers are to be scrapped, in a bid to save about £100,000 a year, reports the Guardian. It says the BBC has also made a concession on unpredictable working allowances, or UPAs, in a bid to avert a vote for strike action in an ongoing dispute over pay and job cuts. The changes were announced in an email by the BBC director of business operations, Lucy Adams.
Lord Hollick has reportedly offered to pay the BBC the extra £5,000 it needed to acquire the rights to repeat Dennis Potter's acclaimed drama The Singing Detective to mark its 25th anniversary, reports Digital Spy. It says "the BBC may not be able to accept the offer from the Labour peer and multimillionaire businessman due to the corporation's strict rules on accepting donations for programmes". On Twitter, Lord Hollick posted: "Bumped into Mark Thompson, BBC DG at Art Room charity auction and confirmed my £5k gift to help BBC fund rebroadcast of Singing Detective."
The Guardian reports "some positive arts spending news with the announcement of a new collaboration between Arts Council England and the BBC". It will create an online arts channel called The Space which will show new work, live broadcasts and content from both organisations' archives. Mark Brown says the channel is all part of "a welcome trend of arts organisations getting their work seen in new ways and by more people, whether that's online or being able to see the National Theatre or the Royal Opera at the cinema or the National Gallery's Leonardo show on Sky Arts".
An air of deep foreboding hangs across the UK's front pages after Wednesday's dire jobless figures and bleak forecasts from the Bank of England, according to the BBC's newspapers review.