BBC tightens rules on sponsorship after 15 breaches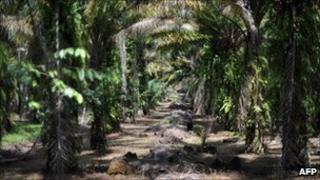 This round-up of Wednesday's main media storied reports on a clamp down on sponsorship at BBC World News after the BBC Trust expresses "deep concern".
The BBC will impose tougher rules on sponsored programmes, after 15 shows were found to have breached guidelines, reports BBC News. The programmes were all shown on BBC World News, a commercial channel available outside the UK. Among them were shows about Malaysia, produced by FBC, a UK firm that had an "apparent financial relationship" with the Malaysian government.
Journalists at the News of the World may have continued hacking phones for two years after the paper's royal editor Clive Goodman was jailed for the practice, a lawyer for News International has conceded at the Leveson Inquiry. The Daily Telegraph reports that Rhodri Davies QC said he could not guarantee that the activity ended when Goodman was sacked.
The Guardian says "the country's two most powerful newspaper groups have struck a defiant note at the Leveson inquiry into press standards, arguing that a more stringent system of regulation would represent a threat to media freedom". Rhodri Davies, representing News International, said the British press "have a long, fine tradition of reporting the news, uncovering scandals and entertaining their readers". Jonathan Caplan QC, for the Daily Mail's owner Associated Newspapers, cautioned against making changes to the current self-regulatory regime based on what had happened in the recent past.
Meryl Streep has put in a fine performance as Margaret Thatcher in The Iron Lady, according to early reviews, reports BBC News. The Times' Kevin Maher said of the new film: "Streep has found the woman within the caricature." The Guardian's Xan Brooks said Streep's performance "is astonishing and all but flawless".
The eurozone crisis is causing a deepening rift between Germany and the UK, according to the lead story in the Times and other papers, as reported in the BBC's newspapers review.