Tricycle Theatre gets new artistic director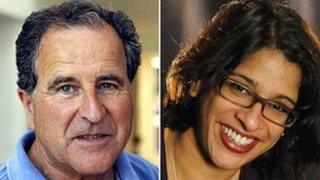 The Tricycle Theatre has appointed a new artistic director to replace Nicolas Kent when he leaves the north London venue in 2012 after 28 years.
His post will be filled from next May by Indhu Rubasingham, whose previous work includes shows at the National, Royal Court and Almeida theatres.
"The Tricycle is a unique and special place and it has been passionately led by Nicolas Kent," she said.
"I am honoured to take the baton and lead the organisation into the future."
"I am very happy that Indhu is to take over from me in May next year," said Kent, who announced he was stepping down in July.
"I have known her for 15 years and I am an enormous admirer of her work."
Located in Kilburn, the Tricycle has become renowned for its verbatim reconstructions of the Hutton inquiry, the inquiry into Stephen Lawrence's murder and other public tribunals.
This week sees the premiere of a new piece drawn from first-hand accounts of people who witnessed the riots in London and other English cities earlier this year.
Next month Rubasingham will direct a revival of Marie Jones's 1996 comedy Stones in His Pockets as part of Kent's final season.