MPs prepare to question James Murdoch over phone hacking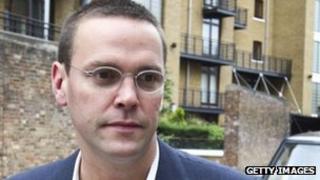 This round-up of Thursday's main media news reports on new questions facing James Murdoch today.
News International chairman James Murdoch will face MPs' questions later after apparent discrepancies in phone-hacking evidence he gave this summer, reports BBC News. It says the culture, media and sport committee is likely to press him on what he knew of the illegal practice at NI's News of the World. Meanwhile, the NoW's ex-chief reporter, Neville Thurlbeck, has claimed the paper did not act on information he gave it about hacking.
The Guardian adds that Neville Thurlbeck has rejected a request by Metropolitan police officers to help in their phone-hacking investigation. Roy Greenslade says: "It is known that the police took key documents from Thurlbeck's home... Among them is said to be a copy of a 2009 memo which Thurlbeck says he sent to the paper's former editor, Colin Myler, and its legal manager, Tom Crone, in which he made serious allegations about a News of the World executive's involvement in hacking."
The Sun says Olympic chiefs have provoked fury by airbrushing HMS Belfast out of an official London 2012 poster. It says "the promo - set to be plastered across the capital just days ahead of Remembrance Sunday - shows an aerial view of the Thames. But the iconic warship that normally graces the river's bank is missing... Sir James Eberle, who served on the light cruiser between 1944 and 1945, said he was 'horrified' at the decision."
There are stark warnings that the eurozone debt crisis cannot be ignored in Thursday's papers, as reported in the BBC's newspaper review.