Booker appoints Sir Peter Stothard as 2012 head judge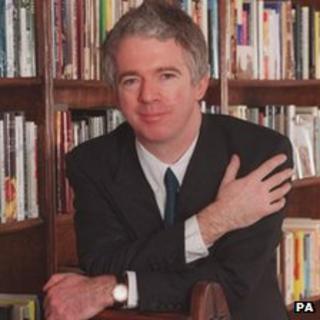 Former Times editor Sir Peter Stothard has been appointed head of the jury for the 2012 Man Booker Prize.
The 60-year-old, currently editor of the Times Literary Supplement, said he was looking forward to adjudicating the prize "within its great traditions".
His appointment follows criticism of this year's jury for putting a focus on "readability" in their choice of novels shortlisted for the £50,000 prize.
The award went to Julian Barnes's novel The Sense of an Ending.
Sir Peter said it was "a great honour and a challenge" to lead five as yet unnamed jurors on the 2012 panel.
"I have admired the prize for all my editing and writing life and look forward hugely to a year as a reader and critic," he added.
Sir Peter edited The Times from 1992 to 2002 and is the author of two volumes of diaries.
He was a judge of the Whitbread Book of the Year in 1997 and previously chaired the judges for the Forward Poetry Prize in 2003.
After chairing this year's panel, former MI5 boss Dame Stella Rimington described the publishing world as being like "the KGB at its height".
In reference to the spat over the literary merit of the selected books, she accused her critics of using "black propaganda, de-stabilisation operations, plots and double agents".