Holly Hunter and Jane Campion to reunite for BBC drama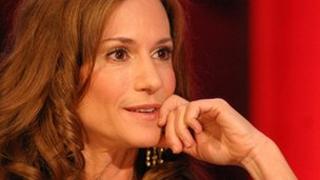 Holly Hunter, who won an Oscar for The Piano, is reuniting with its director Jane Campion for drama Top of the Lake.
It will be the first time the pair have worked together since the 1993 movie, for which Hunter won the best actress award.
The drama will star Mad Men's Elizabeth Moss as a detective searching for a pregnant 12-year-old girl.
Hunter will star as a local women's camp guru in the six-part drama which is set to air on BBC Two in early 2013.
With filming beginning in February in Queenstown, New Zealand, it will be the first TV production Campion has filmed in her homeland.
"I am in love with the intense beauty of southernmost New Zealand and am excited to be setting a story in this end of the world paradise," said Campion, who will co-direct the series with Australian Garth Davis.
"To be able to tell the story over six hours gives myself and my brilliant team a chance to make something truly absorbing and memorable."
The drama will also star Trainspotting actor Peter Mullan and Lord of the Rings star David Wenham.
It will be produced by The King's Speech Oscar winners Emile Sherman and Iain Canning.
The series was first announced last September as part of the BBC's 2012 autumn and winter season.