Ted Hughes Poets' Corner memorial nears TS Eliot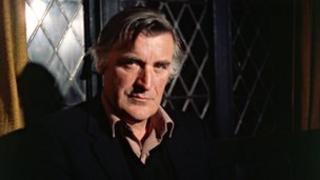 The late Ted Hughes is to be celebrated in Westminster Abbey next month at a ceremony to place a memorial stone in Poets' Corner.
The memorial will sit at the foot of the stone commemorating his publisher and fellow writer, TS Eliot.
Hughes' friend and poet Seamus Heaney and actress Juliet Stevenson will give readings at the event on 6 December.
It was announced last year that Hughes would be honoured in Poets' Corner but the exact location was not known.
Heaney had spearheaded the campaign for Hughes to be remembered in Poets' Corner.
Hughes' first book of poems, Hawk in the Rain, won critical acclaim upon its release in 1957.
He was married to the American poet Sylvia Plath until her suicide in 1963. His last poetic work, Birthday Letters, explored their relationship.
Hughes was made Poet Laureate in 1984 and remained in the post until his death from cancer in 1998.
Hughes' widow Carol, who he married in 1970, and his daughter Frieda will be among those attending the ceremony, when the Kirkstone green slate memorial stone will be laid.
Famous poets buried in Westminster Abbey include Lord Tennyson and Robert Browning.