London 2012: London's Southbank Centre to stage international festival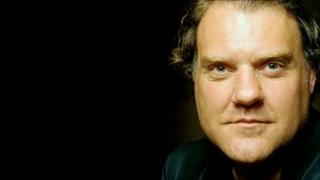 London's Southbank Centre is to stage an international festival including singers Bryn Terfel and Baaba Maal, as part of the 2012 celebrations.
Festival of the World, which will feature hundreds of artists, was inspired by Pierre de Coubertin, founder of the modern Olympic movement.
It will run from 1 June, the Diamond Jubilee weekend, through to the Paralympics' last day on 9 September.
An urban beach and weekly food markets will also feature at the festival.
Pierre de Coubertin, an educationalist and artist, believed the arts could raise the aspirations of young people in the same way as sport. The festival is aimed at creating a community feel and a chance for people to participate. It is also being set up as an international learning festival for people of all ages.
Bass baritone Terfel is at the forefront of a four-day celebration of Welsh heritage and culture covering opera and jazz through to comedy, while Senegalese singer and human rights champion Maal be performing and taking part in debates and using film to showcase Africa.
Maal, who is leading the Africa Utopia event, hopes to tap into the excitement and imagination of youngsters. "Maybe they can teach us a lot of things," he said.
Latin-American music will be represented by conductor Gustavo Dudamel and the Simon Bolivar Symphony Orchestra in a lively four-day Sounds of Venezuela event.
The Royal Festival Hall will stage a special exhibition featuring artworks, photographs and archive material setting de Coubertin's efforts alongside other works by educational thinkers Arnold Toynbee and John Ruskin.
A temporary summer school will be set up in the Hayward Gallery and a week-long poetry festival, the largest in the UK, will also be held. There will also be an artists' village at the Queen Elizabeth Hall for artists from around the world to swap stories.
Jude Kelly, the Southbank Centre's artistic director, was involved in the London 2012 bid. She said: "The Olympic movement was and is about everybody having an opportunity to be the best they could ever be.
"We are putting out all kinds of invitations around the country for people to come along as participants in dance, visual arts and all sorts of different areas.
"I am hoping they will think of wanting to join in. I am hoping they will feel that the people they witness doing art and who are involved in culture are speaking their stories and understand something about your life."