Normal scoops Doha Tribeca prize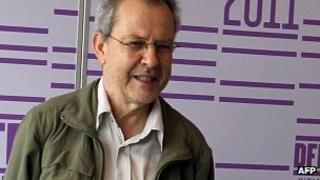 A movie about disillusioned Algerian youth has won the top prize at the Doha Tribeca film festival, which honours Middle Eastern film-making.
Normal, directed by Merzak Allouache, won the best Arab narrative film award and a $100,000 (£62,400) cash prize.
Seven other prizes including best Arab documentary film, short film and performance were also handed out.
The winners were chosen by a five-member panel of judges headed by award winning Syrian director Mohamed Malas.
Egypt's entry for the foreign language Academy Award, Omar Killed Me, picked up two awards on the night - best Arab film-maker for Roschdy Zem and best performance for Sami Bouajila.
Abdel Messeeh's The Virgin, the Copts and Me took the best documentary award for his look at a French-Egyptian film-maker's trip to Egypt in search for apparitions of the Virgin Mary.
The only Arab woman to be recognised by the jury was the Lebanese documentary producer Rania Stephan, who was awarded best Arab documentary film-maker for her portrayal of the life of Egyptian actress Souad Hosni, who died in London in 2001.
The audience award for best narrative film went to Nadine Labaki's Where Do We Go Now? - a tale about a group of Lebanese women who try to diffuse the tensions between Christians and Muslims in their village.
Morgan Spurlock's Comic Con Episode IV: A Fan's Hope won the audience award for best documentary.
The festival closed with a gala screening of Luc Besson's latest film The Lady, about Burmese pro-democracy activist Aung San Suu Kyi.
The original Tribeca film festival was founded by Robert De Niro in New York in 2001, who helped launch its Qatar offshoot in 2009.