Hunt: Gambling laws 'not a success'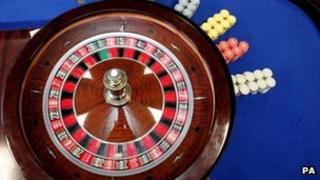 This round-up of Friday's main media stories focuses on government concerns about Richard Desmond's new Health Lottery.
Jeremy Hunt has said he is "worried" about Richard Desmond's Health Lottery and has referred his concerns to the Gambling Commission, reports the Guardian. It says Mr Hunt told the Commons culture, media and sport select committee that the new lottery may have a detrimental effect on the revenues of good causes.
At the same meeting the culture secretary described UK gambling laws as "inconsistent", according to BBC News. However, he ruled out any imminent changes amid concerns over how best to tackle the issue of addiction.
The Independent says a London-based media firm, which has been embroiled in a row over global news-fixing that has engulfed the BBC and CNBC, has gone into administration after it was revealed in The Independent that it made programmes for the BBC about Malaysia while taking £17m from the Malaysian government to promote its image."
The paper says the BBC Trust is due to consider a report prepared by the BBC Executive on a series the company made for broadcast on the corporation's international channel BBC World News.
The anti-capitalism protest at St Paul's Cathedral, which is set to reopen after being closed for a week, is widely covered in Friday's papers, as reported in the BBC newspapers review.