Stolen Picasso works recovered in Serbia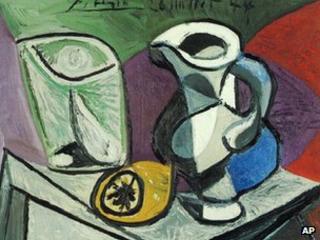 Two paintings by Pablo Picasso stolen from a Swiss exhibition in 2008 have been found in Belgrade, Serbia.
The oil paintings - Head of Horse and Glass and Pitcher - both belong to the Sprengel Museum in Hanover, Germany.
They had been loaned to an exhibition in the Swiss town of Pfaeffikon, near Zurich, at the time of their theft.
It is not clear how the pictures were found nor whether any possible suspects had been identified. No arrests have been made, according to local media reports.
Police are now trying to ascertain who brought the paintings into Serbia, Reuters news agency said.
Switzerland has submitted a request for the paintings - believed to be worth $4.3 million (£2.7m) - to be returned.