Confusion over US National Book Awards nominee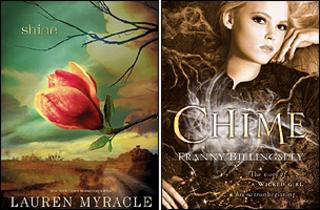 An author mistakenly nominated for the National Book Awards in the US but who was allowed to stay on the shortlist has now been asked to withdraw.
Children's author Lauren Myracle's book Shine appeared on the shortlist last week for young people's literature.
But the book was withdrawn after the National Book Foundation cited a "miscommunication" with the judges.
Shortly after, the Foundation welcomed Shine back into the category. But by Friday, Myracle was asked to withdraw.
In a statement, Myracle said she was "over the moon last week after receiving the call telling me that Shine was a finalist for the award".
"I was later informed that Shine had been included in error but would remain on the list based on its merits," she said.
"However, on Friday, I was asked to withdraw by the National Book Foundation to preserve the integrity of the award and the judges' work, and I have agreed to do so."
When the original mistake was made, the National Book Foundation said Myracle's book had been confused with Franny Billingsley's similar-sounding book Chime, which is included on the shortlist.
In a statement released on Monday, the National Book Foundation said it "regrets that an error was made in the original announcement of the finalists for the 2011 national book award in young people's literature and apologises for any confusion and hurt it may have caused Lauren Myracle."
Myracle's Shine is about a hate crime against a teenage boy.
The author's publisher, Susan Van Metre, said the week was one "of extraordinary highs and lows".
"Throughout, all of us at Amulet and Abrams have remained in complete support of our amazing author, who has published great, groundbreaking books with our house for almost a decade," she said in a statement.
"We are so proud of Shine, a beautiful and important book, and of Lauren, not least for her grace in such a difficult week."
There are four categories - fiction, non-fiction, poetry and young people's literature - each chosen by a separate panels of writers.
All nominees receive $1,000 (£635) and a medal. The winners will be announced on 16 November.