Johnny Depp's Lone Ranger film to ride again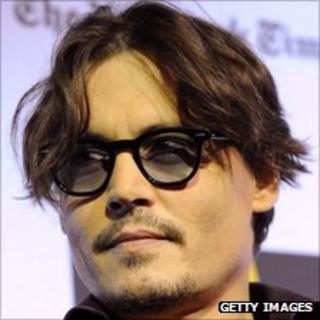 A big-screen adaptation of The Lone Ranger starring Johnny Depp that was put on hold in August is set to go ahead, Disney has confirmed.
The film, directed by Gore Verbinski and produced by Jerry Bruckheimer, will be released on 31 May 2013.
Depp previously worked with both men on the Pirates of the Caribbean movies.
The Lone Ranger was set for a December 2012 release before Disney pulled the plug, reportedly due to concerns over its estimated $250m (£158.7m) budget.
According to the The Hollywood Reporter, costs have now been reduced to a more conservative $215m (£136.5m).
The Social Network star Armie Hammer will play the title character, while Depp will appear as his partner Tonto.
The show - about a ranger battling injustice in the American West - first aired on US radio in the 1930s before becoming a popular 1950s TV series.
Writing via Twitter, Bruckheimer said he was "excited for another adventure" with his Pirates collaborators.