US book awards announce wrong shortlist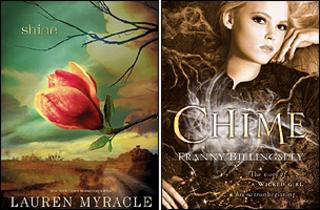 Organisers of the National Book Awards in the US have mistakenly announced the wrong shortlist at their launch night.
A "miscommunication" led to Lauren Myracle's Shine being listed for the young people's literature category, instead of Franny Billingsley's Chime.
Judges decided to let the sound-alike titles compete together, with the category expanded to allow six titles.
Nominees for the main adult fiction award include last year's Orange Prize winner The Tiger's Wife by Tea Obreht.
The 26-year-old's haunting novel, which tells the story of a young doctor in the Balkans tracing the life of her grandfather, is one of two debut novels on the shortlist, alongside Andrew Krivak's The Soujorn.
The other nominees include The Buddha in the Attic by Julie Otsuka, Binocular Vision by Edith Perlman and Salvage the Bones by Jesmyn Ward.
Previous winners include Saul Bellow, William Faulkner, Jonathan Updike and Alice Walker.
This year's recipients will each win $10,000 (£6,352) at a ceremony in New York, hosted by 3rd Rock From The Sun actor John Lithgow.
'Bittersweet'
There are four categories - fiction, non-fiction, poetry and young people's literature - each chosen by separate panels of writers.
Explaining the error in the young literature shortlist, Harold Augebraum, executive director of the National Book Foundation, said: "We made a mistake, there was a miscommunication."
"We could have taken one of the books away to keep it five, but we decided that it was better to add a sixth one as an exception, because they're all good books."
In the non-fiction category, historian Manning Marable was recognised posthumously for his biography of Malcolm X.
The book, published just days after the Columbia University professor's death, cast doubts on the official account of the black civil rights leader's death - leading to calls for a fresh investigation.
Marable's widow called the nomination "bittersweet".
"I'm heartbroken that he can't be here to have been part of this recognition. On the other hand, it's wonderful that he finished the book."
Other non-fiction nominees include, for the first time, a graphic novel - Radioactive, by Lauren Redniss, which tells the story of Marie and Pierre Curie.
Also on the shortlist are Mary Gabriel's expose of the Marx family saga, Love And Capital; and Stephen Greenblatt's The Swerve, which examines how the discovery of Lucretius' poem On The Nature Of Things fuelled the Renaissance.
Rounding off the category is Deborah Baker's The Convert, an account of Margaret Marcus, a young Jewish woman in post-war New York, who renounced her faith and converted to Islam, becoming one of the West's most vocal critics in the process.
The poets shortlisted for this year's prize are Nikky Finney, Yusef Komunyakaa, Carl Phillips, Adrienne Rich and Bruce Smith.
All nominees receive $1,000 (£635) and a medal. The winners will be announced on 16 November.