Arrest made in Hollywood hacking probe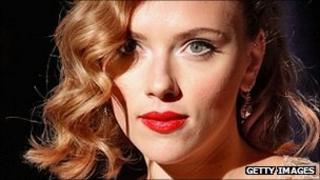 The FBI has arrested and charged a Florida man in a probe of email hacking that targeted Hollywood celebrities, US law enforcement officials say.
Christopher Chaney, 35, of Jacksonville, was arrested on Wednesday on charges stemming from a year-long probe known as Operation Hackerazzi.
He is accused of hacking into more than 50 email accounts.
According to an FBI statement, Mr Chaney offered up photos from the accounts to celebrity blog sites.
He is also alleged to have stolen financial information and film scripts through hacking email accounts.
"Unfortunately, Mr Chaney was able to access nude photos of some of the celebrities and some of them were uploaded on the internet," US Attorney Andre Birotte Jr said.
Mr Birotte confirmed that a recently circulated nude photo of film star Scarlett Johansson is part of the investigation.
Mr Chaney is charged with hacking Google, Apple and Yahoo email accounts.
He set up each account to forward a copy of every email received to himself, according to the charge sheet issues by a Los Angeles grand jury.
He faces up to 121 years in prison if convicted on all 26 charges, including accessing and damaging computers, wire tapping and identity theft.
The Florida man allegedly used several online aliases, including "anonygrrl" and "jaxjaguars911".