Leonard Cohen prepares new album with help of son Adam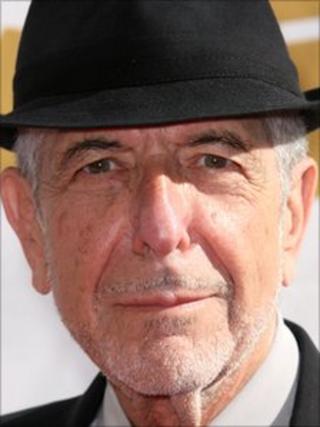 Leonard Cohen has been working on his first album in seven years, with the help of his son Adam.
Slated for release later this year, the as-yet-untitled album could feature songs debuted on the musician' s world tour, which finished last year.
Adam told the BBC he had been helping his 77-year-old father in the studio.
"I was asked in some consultant capacity on a few occasions and I'm very happy to listen to what's being created and be asked for my opinions."
However he has discounted rumours of a possible father / son collaboration.
"I would love to make music with my father and I have in a private way, but as for a public way he really doesn't need my help or contribution," said Adam, who recently released a solo album, Like A Man, in the vein of his father's folk balladeer style.
"There's something beautiful about not doing it just gratuitously."
Leonard Cohen's record label Sony said there it had no details available for the forthcoming album.
But songs rumoured to appear on the record include Lullaby, The Darkness, Feels So Good and Born In Chains.