London 2012 Britain in a Day project launched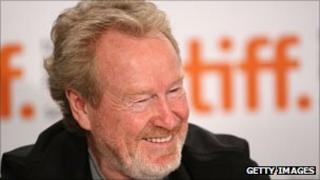 A programme capturing life in Britain in a 24-hour period is to be launched as part of the BBC's Cultural Olympiad.
'Britain In A Day' will take contributions from the public about their lives on 12 November this year.
People will be asked to film themselves and put the video online for the project which is in conjunction with Sir Ridley Scott's production company.
Commissioning editor Charlotte Moore said: "This is a bold project, hugely ambitious in scope and scale."
She added: "The BBC is in a unique position to deliver it with real impact.
"The Cultural Olympiad feels like an ideal opportunity to take a mirror to ourselves and capture something of the kaleidoscope of life that thrives in Britain today."
Sir Ridley said: "Our aim for this new project is to get everyone behind the lens and give us a window on to one day in Britain."
BBC Learning is funding the project and its controller Saul Nasse said: "It will create an extraordinary archive and record of what it means to be alive in Britain, an inspiration and resource for learning in the future."
The programme will produce a time capsule of Britain as well as a full-length documentary which will be shown on BBC Two next year.