Cinemas in the UK braced for tough 2012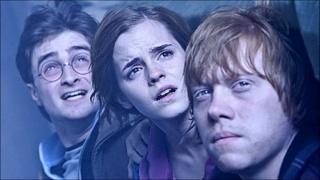 More than 65 million tickets were sold at UK cinemas this summer, reversing a two-year decline in audience numbers.
British films including Harry Potter and The Inbetweeners Movie helped bolster the box office, the Film Distributors' Association (FDA) said.
But next year may prove challenging, it added, as cinemas face stiff competition from the Olympics.
"It's going to be a tricky period," acknowledged the organisation's chief executive Mark Batey.
He said cinema attendance could suffer "not just for the two-and-a-half weeks of the Olympics, but also the Queen's Diamond Jubilee, Euro 2012, Wimbledon, the British Grand Prix and the Paralympics".
"The whole summer season of May to September is going to be a very challenging period."
In 2010, distributors scheduled Sex And The City 2 against the World Cup, hoping to capitalise on "football widows" escaping from the football tournament.
The film went on to take £21m at the box office.
So far, there are no comparable films due for release in summer 2012.
The main blockbusters are expected to be superhero movies Batman sequel The Dark Knight Rises, The Amazing Spider-Man and action thriller The Bourne Legacy.
Family films scheduled for the summer include animated sequels Madagascar III and Ice Age: Continental Drift.
"The release dates for 2012 are very much a moveable feast at the moment," said Mr Batey.
"There will be plenty of opportunities for big screen escape for people who aren't so interested in sport."
He was speaking at the launch of UK cinema's autumn season which runs from October to December.
Among the films expected before the end of the year are Guy Ritchie's Sherlock Holmes sequel A Game Of Shadows and Steven Spielberg's The Adventures Of Tintin.
George Clooney's political thriller The Ides Of March, US box office sensation The Help, and the Hollywood remake of The Girl With The Dragon Tattoo, starring Daniel Craig, are also due by December.
British films on the horizon include Wuthering Heights, a modern adaptation of Emily Bronte's classic novel, which has won high praise for Fish Tank director Andrea Arnold on the festival circuit.
Wallace And Gromit creators Aardman Animation also return to the cinema with Arthur Christmas, which explains how Santa delivers presents to every child on earth in just one night.
The FDA said that overall box office receipts for 2011 were expected to beat the figure for 2010.
The current total is about £872m, around 4% higher than this time last year.
In addition, the highest-earning films of the year so far are all British - Harry Potter (£73m), The King's Speech (£47.8m) and The Inbetweeners Movie (£43m), according to the FDA.