Lost James M Cain novel to be published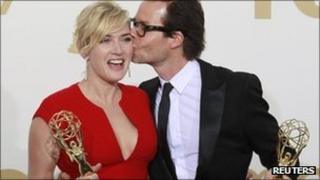 A lost novel by James M Cain, author of Mildred Pierce and The Postman Always Rings Twice, has been re-discovered and will be published in autumn 2012.
The Cocktail Waitress, about a young widow whose husband dies under suspicious circumstances, was the last book written by Cain, who died in 1977.
Publisher Hard Case Crime said it took nine years to track down the manuscript and arrange publishing rights.
For fans of the genre, The Cocktail Waitress "is the holy grail", it said.
Hard Case Crime founder and editor Charles Ardai said he was told of the book's existence by Road to Perdition author Max Allan Collins.
He said Cain, whose other works include Serenade and Double Indemnity, worked on revisions to the novel until close to his death and that handwritten changes appear in margins of the manuscript.
"Together with Dashiell Hammett and Raymond Chandler, James M Cain is universally considered one of the three greatest writers of noir crime fiction who ever lived," said Mr Ardai.
He compared the novel's re-emergence to finding a lost manuscript by Ernest Hemingway or a lost score by George Gershwin.
The Cocktail Waitress tells the tale of Joan Medford who, following her husband's death, takes a job in a cocktail lounge where she meets both a wealthy older man, who she marries, and a younger man, who she falls in love with.
Cain's Double Indemnity was adapted for the big screen by Billy Wilder in 1944, while The Postman Always Rings Twice was made into a 1946 film starring Lana Turner, as well as a 1981 movie featuring Jack Nicholson.
Kate Winslet and Guy Pearce won Emmy Awards on Sunday night for their appearances in HBO's TV adaptation of Mildred Pierce which was also made into a 1945 film starring Joan Crawford.