Police drop bid to make the Guardian reveal its sources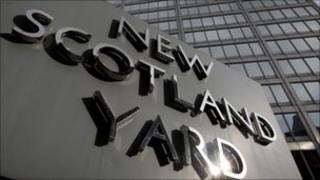 This round-up of Wednesday's main media stories focuses on Scotland Yard's decision to drop its bid to make the Guardian reveal its sources.
Scotland Yard has "decided not to pursue" its legal bid to force the Guardian to reveal the sources it used for stories about phone hacking, reports BBC News. A hearing was scheduled for Friday but police said it had consulted the Crown Prosecution Service and opted not to go ahead. Guardian editor Alan Rusbridger said the paper welcomed the decision "to withdraw this ill-judged order." The Met is looking into leaks by an officer from Operation Weeting - which is investigating hacking by the News of the World - about murdered girl Milly Dowler's phone being hacked.
The Guardian says that it received widespread support from other newspapers, "with trenchant leading articles from the Financial Times and the Daily Mirror, which both recognised the importance of protecting journalistic sources... The Sunday Times, part of Rupert Murdoch's media stable, called on the Met to 'call off its legal dogs'. Even Richard Littlejohn, the Daily Mail columnist, announced, after advising his readers to 'pour yourself a stiff drink', that he was 'about to defend the Guardian'."
The Met's decision not to pursue its legal bid came as top lawyers, editors and politicians were gathered at the Banqueting House in Whitehall for a debate on "The Press We Deserve". Reuters, which organised the event - chaired by the veteran editor Sir Harold Evans - reports that all the panelists agreed that Britain's Press Complaints Commission had failed in its duty to keep the press honest, but they differed sharply over the solution.
Qatar's government has replaced Wadah Khanfar, the director-general of the al-Jazeera satellite TV network, with a member of its own royal family, reports the Guardian. The paper says it has raised fears for the channel's independence.
The Daily Mail asks whether ITV1's X Factor has "reached a new low" with the humiliation of a vulnerable woman that has disturbed even die-hard fans of the show. It says several celebrities took to Twitter to voice their discomfort.
The International Monetary Fund's stark warning on the state of the global economy makes several front pages. The Times carries a picture of Italian Prime Minister Silvio Belusconi holding his hands together as if in prayer, while the Independent says UK Chancellor George Osborne has been warned austerity measures might have to be scaled down, as reported in the BBC papers review.