Drive director Refn 'hard at work' on Logan's Run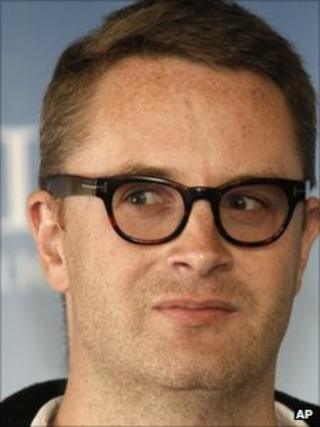 Director Nicolas Winding Refn has revealed he is hard at work on a new film version of sci-fi classic Logan's Run.
The project would reunite the Danish director with Ryan Gosling, the star of Refn's latest film - Drive.
"I really want to make Logan's Run, and I'm working on it very hard and I have to deliver a script by Christmas," Refn told the BBC News website.
The 1976 movie version of Logan's Run starred Michael York and Jenny Agutter.
Based on a 1967 novel of the same name, it told the story of a future society where the citizens are killed off at the age of 30.
The film won an Oscar for special achievement in special effects.
Refn's next film project after Drive is Only God Forgives, a revenge thriller set in Thailand with Ryan Gosling and Kristin Scott Thomas in the cast. It is due to shoot at Christmas.
"Logan's Run is a bigger thing," explained Refn, "because it's so expensive, it's Warner Bros and it's got more people involved."
'Dream project'
In Drive, Gosling plays a Hollywood stuntman who moonlights as a getaway driver for Los Angeles mobsters.
The story sees him embroiled in a heist gone wrong, as well as a romance with a character played by British actress Carey Mulligan.
Refn is also planning another film with Mulligan called I Walk With The Dead. "I have to write it first, but she and I had a very good partnership," he said.
Refn's previous credits include the Pusher crime trilogy, violent biopic Bronson and Valhalla Rising.
Another unconfirmed Refn project that has gained much internet buzz is Wonder Woman, with Mad Men star Christina Hendricks - who also appears in Drive - as the super-heroine.
Asked about the rumours, Refn explained: "I was asked what would be my dream project, so I said Wonder Woman, and it built up from there.
"Then people asked who I would cast and I said Christina Hendricks, because she's the perfect woman, she's a great actress and she looks like a woman should look."
But Refn didn't rule out the film getting the go-ahead.
"There were some people saying, 'let's see how Logan's Run goes and we'll take Wonder Woman from there'. It's Hollywood - you never know."