Where Do We Go Now? wins at Toronto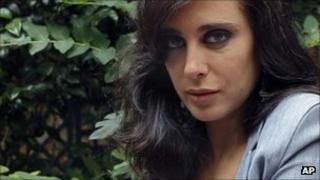 A comedy set in war-torn Lebanon has won the People's Choice award at Toronto International Film Festival.
Where Do We Go Now? tells of a group of women determined to keep the men in their village out of a religious war.
Lebanese director Nadine Labaki said in a statement she was "running around, jumping up and down" after hearing of the victory.
Previous winners, including The King's Speech and Slumdog Millionaire, have gone on to Academy Awards success.
Labaki, 37, who also acts in the film, was travelling in Europe when she heard of her success.
"I'm thrilled, I'm happy, I'm ecstatic, I'm excited - my day that had just started on the wrong foot because of a flight cancellation has just been turned upside down," she said.
"I'm running around jumping up and down at Frankfurt airport."
The award, which was voted for by festival audiences and includes a $15,000 (£9,500) prize, was picked up on her behalf by festival programmer Rasha Salti.
Other films eligible for the award included two George Clooney movies, The Descendants and The Ides of March.
"We have some very, very high profile films here at the festival and ones that a lot of people are talking about and I'm sure will go on to win awards," festival director Piers Handling said.
"But Nadine's film obviously connected with the public in a significant way because it was a clear, clear winner."
Labaki's 2007 film Caramel, about the lives of five Lebanese women, won awards at the San Sebastian film festival.