Postman Pat to make movie debut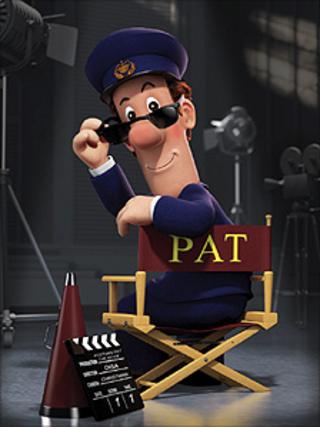 Postman Pat is to make his big screen debut, it has been announced.
The animated character's first cinematic outing will star Green Wing actor Stephen Mangan as the voice of the friendly postman.
Children's favourite Pat, who has been on TV screens for 30 years, is lured away from his village by the chance to find fame on a national talent show.
Postman Pat: The Movie - You Know You're The One is due to be released in 3D in early 2013.
Mangan, who also starred in BBC Two sitcom Episodes, said he was "absolutely thrilled" to be playing "an iconic British hero".
"However, when I excitedly told my three-year-old son that I was going to be Postman Pat, he said, 'No you're not, dad, don't be silly,'" added the actor.
David Tennant, Oscar winner Jim Broadbent and Harry Potter star Rupert Grint also join the voice cast bringing the wider world of Postman Pat to life.
Grint said: "Postman Pat is one of those British symbols, I suppose - you are totally familiar with him and his cat Jess, even if you have never watched the series.
"How exciting to be part of the Postman Pat heritage," he added.
The first outing of the original animated series was broadcast in the UK in 1981. Episodes continue to be shown on the CBeebies channel.
It has been broadcast in numerous countries around the world, including China, the US and Japan.