BBC National Short Story finalists announced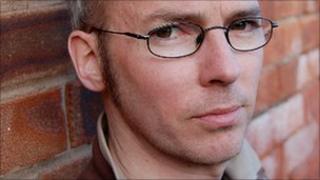 The five authors shortlisted for this year's BBC National Short Story award have been announced.
Jon McGregor, who was the runner-up last year, will be hoping to win the prize this time around for his life-or-death moment story, Wires.
He will compete against works by fellow authors Alison MacLeod, M J Hyland, K J Orr and D W Wilson.
The winning author, to be announced on BBC Radio 4's Front Row on 26 September, will receive £15,000.
The runner-up will be awarded £3,000, while the remaining authors will each receive £500 each.
Hyland, who was previously nominated for the Man Booker Prize in 2006, is shortlisted for her story Rag Love.
Wilson earned his nod for road trip story The Dead Roads, while MacLeod and Orr are nominated for their science-based stories The Heart of Denis Noble and The Human Circadian Pacemaker respectively.
'Small canvas'
Radio 4 broadcaster Sue MacGregor will chair the judging panel which includes authors Joe Dunthorne, Geoff Dyer, Tessa Hadley and Di Speirs, editor of readings at BBC Radio.
MacGregor said of the shortlisted stories: "Two of them are gripping tales of suspense.
"One may change your mind about luxury ocean-liners and two ponder great scientific breakthroughs of the twentieth century - proving that on a relatively small canvas a true artist can paint a perfect little picture."
Five actors and actresses - including The Hour star Tim Pigott-Smith and Rome's Indira Varma - will each read one of the shortlisted stories on BBC Radio 4 daily at 15:30 from 12 September.
The prize, launched in 2005, was created to celebrate the best of contemporary British short fiction.
Last year's winner was David Constantine for Tea at the Midland.