Film-maker Tareque Masud dies in Bangladesh bus crash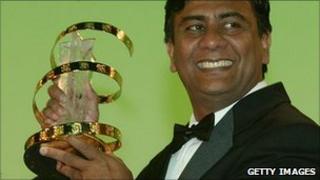 Bangladeshi film-maker Tareque Masud has been killed in a bus crash near Dhaka, his country's capital city.
Masud, 54, died on Saturday with three other people when a minibus in which he was travelling collided with a bus.
His wife, producer Catherine Masud, was seriously injured in the accident, as was Bangladeshi artist Dhali al Mamun.
Masud's film The Clay Bird won a prize at the Cannes Film Festival in 2002 and was Bangladesh's candidate for the 2003 foreign film Oscar.
Co-written and produced by Masud's US-born wife, it told the story of a young boy living at a madrasa or Islamic religious school.
The Clay Bird, or Matir Moina, was initially refused a certificate by the Bangladeshi government, who said it gave a distorted image of the madrasa system.
Born in Nurpur Village, Masud earned a postgraduate masters degree in history at Dhaka University.
His other films include the 1999 documentary Words of Freedom and the 2005 release Homeland.
Mishuk Munier, chief executive of Bangladesh's private ATN television news channel, also died at the scene of the collision in Ghior.
Sited around 40 miles west of Dhaka, Ghior is a scenic district close to the Ganges river.