Ex-Bill star Stewart says winning award 'extraordinary'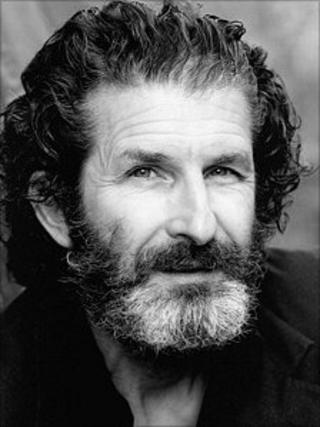 Jeff Stewart - PC Reg Hollis in ITV soap The Bill - has spoken of his delight at winning a prize at the Manhattan Film Festival in New York.
Stewart, 55, was honoured for his role as a German living in 1940s Russia in low-budget film Under Jakob's Ladder.
The Scottish-born actor described his win last month as "extraordinary".
Stewart was treated in hospital in 2008, reportedly for slashing his wrists, after he was axed from the long-running ITV police drama.
At the time he reassured fans saying: "The last few days have been very difficult for me.
"But I am receiving the right care and help and am surrounded by family and friends."
Stewart, who had been part of the cast since 1984, had been told his contract was not being renewed.
He went on to appear in a music video for indie pop band Miike Snow.
In Under Jakob's Ladder, Stewart plays a teacher named Jakob Seel who was arrested by secret police and thrown into prison.
It was written and directed by Roberto and Mann Munoz, Seel's real-life grandsons.
"When they said 'The best actor goes to Jeff Stewart,' a cold shiver went from the tips of my toes to the top of my head," Stewart told The Sun newspaper.
"I heard the announcement but it was like, 'Did he really say that?'"
The Manhattan Film Festival was founded in 2006 by independent filmmakers Philip J Nelson and Jose Ruiz Jr.
Under Jakob's Ladder was also named best period piece at this year's event, which ran from 22 to 31 July.