London 2012: BBC to launch temporary radio station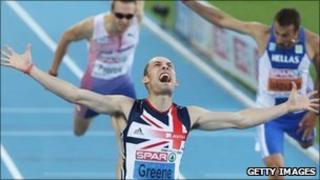 The BBC is to launch a temporary Olympics radio station during London 2012, when BBC Three will be devoted to live Games coverage.
The plans, which include 1,000 hours of live online video coverage which will not be shown on TV, were approved by the BBC Trust on Monday.
New digital station Five Live Olympics Extra will be in addition to Five Live and 5 Live Sports Extra broadcasts.
All-day coverage on BBC Three will cost about £4.5m, the corporation said.
The digital channel, which usually broadcasts in the evenings only, will become a predominantly Olympic station during the games with live coverage throughout the day.
It will continue to have hourly news bulletins, while normal programming will resume at 23:00 each evening.
Coverage of BBC Parliament will be suspended during the Games on digital terrestrial TV services, unless Parliament is recalled.
Roger Mosey, the BBC's director of London 2012, said in his blog that the plans would "greatly add to the enjoyment we can offer to sports fans".
In its report, the Trust said the plans would not have a significant impact on the BBC's public services remit and therefore did not need "a public value test".
The Trust has asked the public for its comments as part of a consultation on how the £200,000 digital radio station should operate.
The Olympics Games will run from 27 July to 12 August, followed by the Paralympic Games from 29 August to 9 September.