Cameron suggests banning suspects from social media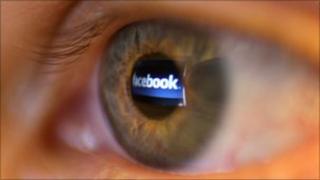 This round-up of Friday's main media stories focuses on David Cameron's statement that the government is looking at banning people from using social networking sites such as Twitter and Facebook if they are thought to be plotting criminal activity.
As I reported on Radio 4 last night, the Government and police do have powers to shut down communications services, but - despite the Prime Minister's statement - they currently have no plans to use them. The Home Office said closing down networks would be disproportionate and potentially ineffective - since it would penalise businesses and people NOT engaged in crime. The Daily Mail says technology experts have cast doubt over whether the Government can curb the use of social media to reign in rioters, saying any measure is likely to be side-stepped.
BBC News reports that three people have been arrested on suspicion of using social networking sites to incite a riot in Southampton. Hampshire Police said two people were arrested on Wednesday evening over messages sent via the Twitter website, and a third on suspicion of using the Blackberry Messenger Service (BBM) to incite violent disorder.
Reuters "political risk correspondent" Peter Apps says authorities all over the world are having to adapt to social media. "British Prime Minister David Cameron threatened to temporarily block platforms such as Blackberry messaging used to coordinate looting and unrest - but the experience of the "Arab Spring" suggest that approach might be doomed to failure... The ousting of presidents in Tunisia and Egypt by social media-fueled revolutions clearly alarmed China's rulers, who rely on a sophisticated system of "networked authoritarianism" to control online debate and avoid a similar fate."
Blackberry's owner Research in Motion has said it is co-operating with a police investigation into claims that its BlackBerry Messenger service played a key role in organising the London riots. But broadcasters say it's an important point of principle that they should not hand over their footage without a court order. The Guardian says: "The BBC and ITN have responded to David Cameron's call for them to immediately hand over unused TV footage of rioters by arguing that the proper procedure of the police obtaining a court order must be followed."
A BBC radio car was set on fire in Salford on Tuesday night, reports the Guardian. It says: "The dangers of covering such a fast-moving, volatile and dangerous story were underlined once again when the BBC Radio Manchester car and another vehicle belonging to a reporter were set on fire in Salford." One BBC reporter continued to report live on Radio 5 Live on his iPhone.
Trinity Mirror, owner of the Daily Mirror, Sunday Mirror, The People and more than 100 regional titles, has reported a 65% fall in profits this morning, says the Guardian. But sales and revenue of its Sunday titles have improved since the closure of the News of the World on July 10th.
Many of the papers profile people who have been charged with crimes linked to this week's rioting, as reported in the BBC's newspaper review.